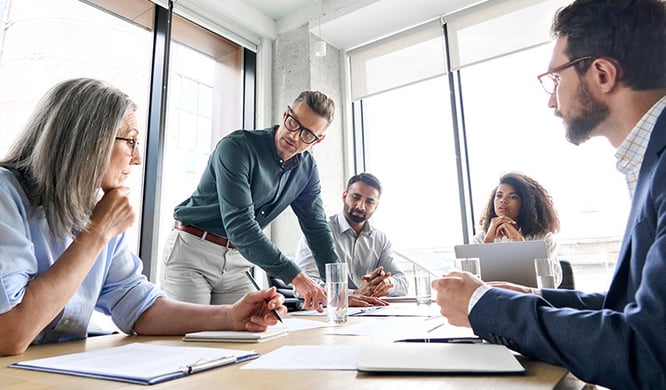 Your SaaS business is gaining traction and you're outgrowing the basic accounting software that's gotten you this far. With recurring and non-recurring revenue streams, varying contract terms, and higher volume, revenue recognition has become a real challenge.
It's time to level up to dedicated SaaS accounting software for subscription billing. For many growing SaaS businesses, this comes down to a choice between SaaSOptics and NetSuite—but how do you choose the right solution for your SaaS finance and accounting needs?
Both SaaSOptics and NetSuite offer essential features for SaaS subscription billing, but you'll also find key differences that will ultimately make one solution a better fit. Read on for a detailed comparison that will help you identify the best subscription billing tool for your SaaS business, so you can confidently invest in finance and accounting software to fuel your firm's growth.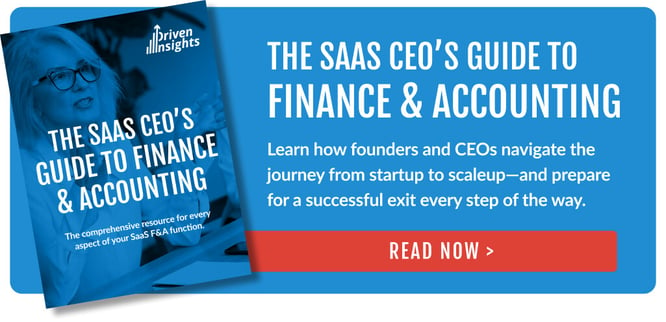 Why you need versatile SaaS subscription billing software
Before we get into a comparison of SaaSOptics vs NetSuite, it's helpful to take a step back and take a broader look at subscription billing. The SaaS business model is subscription-based, but there's more to it than offering a fixed service at a predefined price on a recurring basis.
In practice, subscription billing requires you to generate invoices (or sales receipts) and provide payment options for various subscription levels—across both monthly and annual time periods. You may need to factor in volume discounts, usage-based pricing, and one-time charges, like onboarding and support. You might experiment with tiered, flat-rate, or other pricing models. You might want to add on incentives and special offers.
The best SaaS subscription billing software will accommodate all of these scenarios.
With all of this billing activity comes a wealth of data. For high-growth SaaS companies, success often comes down to how effectively they monitor, analyze, and respond to key SaaS metrics.
Accurate reporting of annual recurring revenue (ARR), customer acquisition cost (CAC), lifetime value (LTV), churn, cash burn rate, and a host of other key performance indicators is critical. When you factor in the importance of different SaaS KPIs for different growth stages, the need for a robust subscription billing tool becomes acute much earlier than many firms anticipate.
You'll also need to meet GAAP accounting standards, understand your sales tax obligations, and ensure alignment with your general ledger.
It's a lot to think about. Now let's take a look at how two powerhouse subscription billing tools tackle all of these challenges, starting with a high-level overview of SaaSOptics vs NetSuite.
Using SaaSOptics for subscription billing
SaaSOptics is a solid choice for early- to mid-stage SaaS businesses. This software automates subscriptions and related accounting and financial operations as you grow. SaaSOptics is focused on business-to-business products, and is the only purpose-built SaaS B2B subscription management platform.
However, SaaSOptics must be paired with a general ledger solution because that isn't part of its core solution. Many SaaS businesses use QuickBooks Online (QBO) for their accounting needs, and this is one of the areas where SaaSOptics excels. It features a seamless integration, allowing you to easily pull invoicing and revenue information into QBO for all of your SaaS recurring revenue and reporting needs. SaaSOptics also supports GAAP-compliant revenue recognition.
SaaSOptics isn't limited to QBO users either. It integrates with other SaaS accounting tools like Xero and Intacct.
As suggested by the name, SaaSOptics also provides deep visibility into your SaaS KPIs. You can track, analyze, and report on SaaS metrics with ease, so your team always has the right data at their fingertips. You can scale billing smoothly as you grow and experiment with different subscription options.
SaaSOptics is a cost-effective subscription billing tool suitable for early to mid-stage stage SaaS firms, but more than capable of scaling. It integrates easily with other SaaS accounting software, provides a convenient way to track KPIs, and allows for multiple pricing models. As you scale, you can layer in additional software tools like Salesforce (CRM) and Avalara (sales tax) to build a flexible and powerful back office technology stack.
Using NetSuite SuiteBilling for subscription billing
NetSuite is a fully-featured Enterprise Resource Planning (ERP) platform. It provides a wealth of integrated software tools for larger businesses, including finance, inventory, supply chain, and CRM. Within the larger platform, NetSuite SuiteBilling is the subscription billing and invoicing solution. SaaS businesses would use that alongside NetSuite's other ERP tools.
NetSuite helps more mature SaaS companies to streamline their billing operations and improve visibility into revenues and financial activities. Suite Billing allows for deep customization of SaaS pricing models, particularly for metered billing, multiple tiers, and subscription add-ons and upsells.
Other features of SuiteBilling include consolidated invoicing and an automated rating process. SuiteBilling's main selling point as a tool within the NetSuite ecosystem, is that it does much, much more than SaaS subscription billing. If you're looking for ERP software that can effectively manage multiple areas across your SaaS business, SuiteBilling is a natural choice.
When SaaSOptics is a better choice than NetSuite for subscription billing
Although there are no hard and fast rules tying company size to subscription billing needs, SaaSOptics is well suited to businesses pulling in $50 million ARR or less. Even if your business is growing beyond that, SaaSOptics can scale rapidly, so long as you're not accelerating at an exponential rate.
SaaSOptics is a great way to layer in subscription billing, beyond what's available with your current SaaS accounting software. Integrations with QBO, Intacct, Xero, and others make it easy to pull revenue and invoicing information into your general ledger.
Think of SaaSOptics as a very focused subscription billing tool that does a couple of things—particularly B2B billing—really well. It's much less expensive than NetSuite and relatively fast to implement. In many cases, you're better off redirecting time and money away from expensive subscription billing tools, and instead optimizing your sales process and concentrating on ARR growth.
When NetSuite SuiteBilling is a better choice than SaaSOptics for subscription billing
NetSuite SuiteBilling is ideally suited to large B2C SaaS businesses, or for managing thousands of trials, signups, and renewals each month. With strong multi-national, multi-currency, multi-language, and localization capabilities, SuiteBilling was built with complex use cases in mind.
If you're already using NetSuite ERP, then SuiteBilling is a natural extension—effortlessly sharing data and metrics across the entire platform. NetSuite is also great for rapidly growing SaaS businesses. If you're already at more than $50 million ARR, and you're quadrupling (or more) subscriptions every year, then you might consider an enterprise-grade solution.
Be aware though that NetSuite is a very expensive option. It can be time-consuming to implement and costly to maintain, but you will be able to take advantage of a complete accounting and finance platform built for rapid growth.
The recent merger of SaaSOptics with Chargify (a leading subscription management solution for self-service product plans, complex billing scenarios, and payment collections) adds an evolving dimension to this comparison. Combining forces as Maxio, the merger promises B2B SaaS companies the tools they need to manage flexible pricing strategy with streamlined finance operations.
Finding the right subscription billing platform
At the end of the day, the right subscription billing platform is one that allows your SaaS business to focus on your growth goals and build meaningful enterprise value. If that means increasing ARR and lowering churn, you don't need to over invest in an enterprise-grade tool with a long, complicated, and expensive implementation. That's where SaaSOptics shines.
On the other hand, if you're operating at scale with thousands of monthly transactions and various terms, it may be necessary to invest in the scope of an enterprise ERP. NetSuite is ready to take you to the next level.
The features and capabilities of your SaaS billing and accounting tools are only as effective as the expertise behind them. That's where financial leadership comes in—helping to identify the right software to power your growth strategy, not to distract from it.
For help prioritizing your SaaS subscription billing needs and weighing your options, schedule an introduction to Driven Insights today. As an outsourced CFO service for SaaS companies, our fully-integrated approach is designed to right-size finance and accounting solutions for firms at every growth stage. Get your questions answered, receive a free, custom proposal, and discover the best way to have all the finance resources your business deserves, today and as you grow.