controller-led accounting services to build your foundation for growth
sophisticated reporting and financial management oversight that will put you on solid ground.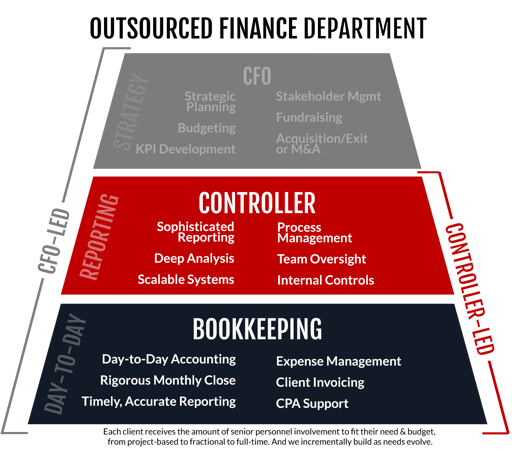 Whether you're building your way up to a CFO-led finance department or already have a CFO that you need to free up from management tasks, controller-led accounting services from Driven Insights can be the perfect fit.
Moving your organization from startup to maturity necessarily has its growing pains. A controller can help you consolidate the disparate processes, technology, and people that have gotten you this far.
Our controller-led team will deliver the day-to-day accounting and bookkeeping tasks and add to that the internal controls, sophisticated reporting, and process expertise that will help you sleep well at night and put you in a position for success.
Plus, when your needs require a cost-effective pathway to receiving fractional CFO-level guidance on a project or ongoing basis, we are accustomed to managing that progression and we'll work together to develop a roadmap that addresses your needs and meets your budget.
See Our Full Range of Services