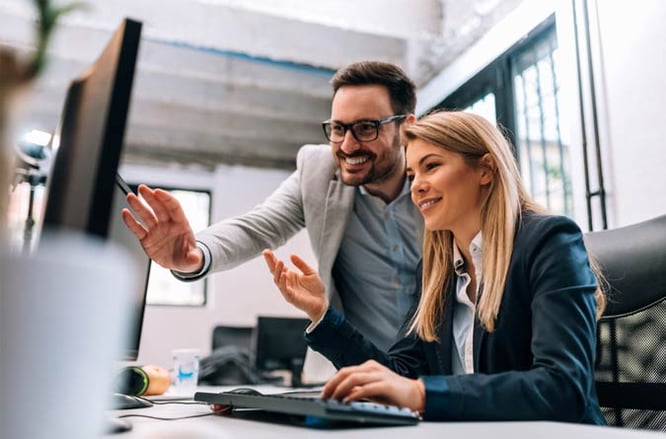 Identifying the right SaaS subscription management platform is one of the most important decisions a growth-minded SaaS firm will make. There are plenty of options to consider, from entry-level subscription billing software to full-scale ERP systems, but the right solution will ultimately depend on the unique needs of your business.
The best tools will support your business model, solve a variety of subscription billing challenges, and live at the core of your SaaS finance and accounting function. They will streamline your monthly close and empower your reporting. They will generate the data that aligns stakeholders, informs investors, and drives decision making at every stage of growth.
With so many key responsibilities, it's critical for every SaaS company to get subscription management software right. But navigating the options isn't easy. In this article, we'll explore nine essential aspects of SaaS billing tools, so you can choose one that best helps you:
Manage SaaS subscriptions, orders, and renewals.
Optimize billings, collections, and revenue recognition.
Understand SaaS KPIs, analytics, and reporting.
Let's get started.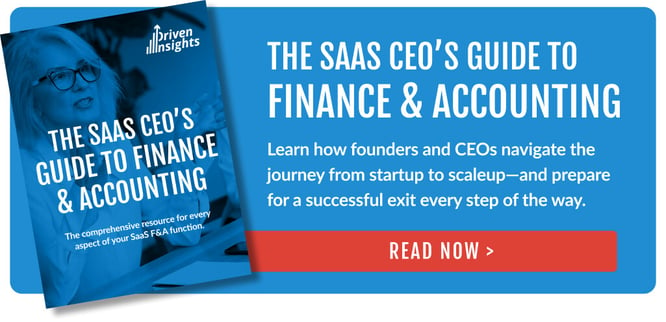 1. Subscription Management
You want a B2B subscription platform that can adapt to your current billing model, while having the flexibility to adapt as that model evolves. Whether that's fixed price, usage/seat/quantity-based, hybrid, prepaid, or something else, the software must be able to handle multiple subscription methods and billing frequencies.
Your subscription billing platform also needs robust features that account for client expansion, contraction, and churn—tracking and reporting on continuous changes in your customer relationships and the revenue associated with them. Other indispensable subscription management features include:
Providing trial subscriptions, promotions, loyalty programs, and incentives.
Adding and updating subscription plans and services.
Comparing and testing different pricing models and approaches.
2. Order Management and Onboarding
The customer experience is critical to building loyalty, reducing churn, and creating effective word-of-mouth. Your subscription billing platform must play a central role, beginning with secure and frictionless transactions and a smooth onboarding process.
From streamlined invoicing through to revenue recognition, solid order management lets you create invoicing schedules, correct billing mistakes, and handle one-time charges—all with clarity and ease.
Key SaaS order management features to look for:
Customized invoicing and billing frequencies.
Integration between contract detail capture and revenue recognition.
Efficient invoicing and payment collection.
Manage one-time charges like refunds, credits, fees, and taxes.
3. Renewal Management
We don't need to remind SaaS leaders that generating revenue from existing customers is much easier than finding new ones. Renewing customers will, therefore, play a major role in your SaaS business's profitability. Your subscription billing software will be responsible for tracking retention rates, efficiently managing renewals, and reporting on relevant SaaS metrics like Annual Recurring Revenue (ARR) growth.
Your billing software should provide both automatic and manual subscription renewals. You'll also want to configure price increases, set specific renewal amounts, and align renewals with the most recent contract terms.
As with initial onboarding, the renewal process also needs to be fast, easy, and error-free. Look for subscription billing software that can automatically update and manage expired credit cards and that will retry failed payments in a customer-friendly way. Good renewal management will make the dunning process much less frustrating!
Your Customer Success team will also appreciate notifications of upcoming renewals so they can proactively manage the customer experience.
4. Billing and Collections Management
Streamlining your accounts receivable and payment processing reduces a lot of pressure for a growing SaaS business. You need to balance transaction approvals, fraud prevention, payment authorization, and false declines.
You'll also want to minimize the pain of chargebacks and the dunning process—both areas that can create stumbling blocks for renewals. That means automating your invoicing and A/R processes where appropriate, so you can limit the need to manually chase payments.
Look for flexible invoicing features, whether that's invoicing in bulk, grouping invoices, issuing updates, or creating one-offs. Finally, search for subscription billing platforms that support multiple collection methods and payment processing platforms. That will help you minimize transaction fees, offer more options to customers, and support local and international payments.
5. Revenue Recognition
Revenue recognition is fundamental to reporting on your growth, complying with GAAP, and ensuring maximum enterprise value. It serves as the foundation for your SaaS KPI reporting, touching many parts of your SaaS accounting and finance operations. Your subscription billing software will need to account for:
Varying contract lengths and amounts.
Complex revenue recognition across payment periods and subscription models.
GAAP compliance for accurate reporting and filing.
For those that get it right, there are huge benefits. You can create accurate revenue reports for investors and stakeholders, build forward-looking revenue projections, and sync items across accounting for sound financial management. Get revenue recognition wrong and you'll be hard pressed to find a faster way to lose the confidence of your existing and prospective stakeholders and decrease your firm's market value.
Solid revenue recognition will enable key insights into your efforts to improve unit economics through customer retention, reduced churn, and increased lifetime value (LTV).
6. Analytics and KPIs
Securing investment and maximizing enterprise value will depend on your ability to craft a compelling financial story for investors. Confidently telling that story is also critical to managing the board, banks, and other stakeholders. The evolving story of your company will be directly informed by key SaaS metrics that demonstrate growth.
It all comes down to the integrity of your data and your ability to mine that data for key insights. Defining and aligning your organization around the right KPIs is one of the primary responsibilities of a SaaS CFO. With all eyes on the metrics that matter most at any given point in time, those numbers must be accurate. Your subscription billing platform must be up to the task, with robust, customizable reporting capabilities that translate into clear and consistent information.
Subscription software tools can generate hundreds of different metrics—Annual and Monthly Recurring Revenue, Lifetime Value, Churn and Retention rates, Cost of Acquisition, and more. Many of these are interdependent, meaning one flawed or miscalculated metric can have far-reaching consequences and serious implications when they are used to inform key decisions.
7. Reporting and Compliance
Accurate reporting and consistent regulatory compliance help you maintain peace of mind along the SaaS journey. As your business grows, your regulatory requirements increase. A subscription billing platform must simplify your reporting and compliance needs. In particular, you might want to focus on:
Understanding and maintaining GAAP compliance.
Integrating your client management system and general ledger software to help you generate accurate financial reporting.
On demand and customizable reporting on deferred revenue, invoicing, renewals and A/R.
Look for subscription tools that can run automated checks—they will help you avoid billing discrepancies and errors.
8. Integration with Existing Systems
The right subscription billing platform should play well with your current technology stack. This means focusing on software that simplifies your workflows instead of complicating them.
Look for SaaS subscription tools that integrate seamlessly with your ERP system, CRM tool, sales tax solution, and accounting software. That way, you won't need to re-engineer data, or fall prey to manual processes and the errors they can create.
Finding the Right SaaS Subscription Management Software
The right subscription billing software will significantly streamline and enhance your finance and accounting function. It will help to solve business challenges, drive efficiencies, and position you for profitable and sustainable growth. In the end, all of this comes together to maximize your valuation.
However, the features and capabilities of your SaaS billing and accounting tools are only as effective as the expertise behind them. That's where high-level finance leadership comes in—to guide technology selection, implementation, growth strategy, and ongoing management.
For help navigating your options for SaaS subscription billing software, and to learn how an outsourced CFO service for SaaS businesses offers a complete solution (inclusive of implementing a subscription billing tool, if needed) for every stage of growth, schedule an introduction to Driven Insights. You'll receive a free proposal and discover a cost-effective way to have all the finance resources your business deserves, today and as you grow.