Does this sound familiar? Month after month, your bookkeeper or controller dutifully produces the financial reports you need to monitor your business. And month after month, you check the bottom line on the profit and loss statement, tuck the pile in a drawer and move on to the business of the day.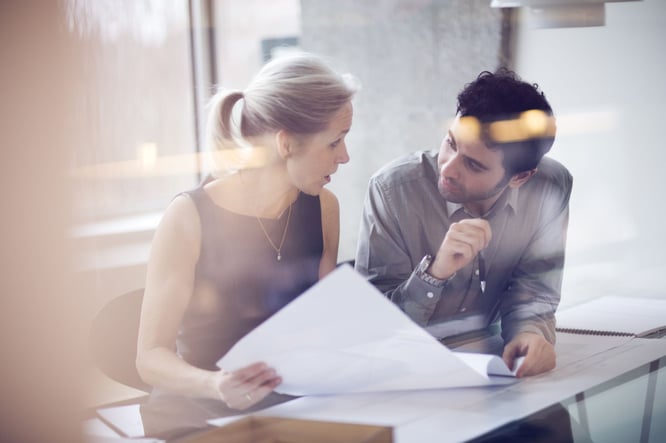 If this is you, you're not alone. Many small business owners don't use their bookkeeper and/or controller to their fullest capacity. In many cases, this is due to not knowing the right questions to ask. But you need to think of your bookkeeper or controller as the "Kings Hand" (to use a Game of Thrones term), or the person you can count on for analysis and advice that leads to conquering your goals.
What to Ask
A good question to draw out your controller's expertise is, "What are the main takeaways from our last financial close?" Their answer should comprise of observations that prompt action. For example, "Sales are down for this product, what's changed?" Or, "Why are expenses higher this month than last?"
Straightforward insights like these elicit further questions and often, a reactive response. For example, upon delving into the low product sales, you realize the pricing is no longer competitive and adjust the price point. After researching the increased expenses, you discover a vendor increased their rates, prompting you to change suppliers. As a result of your actions, the following month's profit and expenses are back in line with your projections.
You see, those boring financial reports are actually telling an important story. It's your bookkeeper or controller's job to help interpret that story for you so you can take action and if needed, change the outcome.
By the way, when was your last financial close? Closing the books is a good way to review prior transactions and catch anomalies before they become serious losses. To put it simply, you can't fix something if you don't know it's broken; your controller should close the books on a monthly basis.
The next time your bookkeeper or controller hands you that stack of small business financial reports, don't hesitate to ask probing questions. We've covered one of them in this article, but here are four more questions to ask your controller to help you on the journey toward harvesting truly game-changing insights from your reports.
Still Need Help?
Is your bookkeeper/controller offering you the insights you need to help you conquer your goals? If not, outsourced accounting is a smart solution. Talk to us about how you can have an experienced controller who intimately understands your business as your right-hand adviser.