Nearly all small businesses struggle with hiring experienced staff at one time or another. The most recent NFIB Small Business Problems and Priorities Report ranks "locating qualified employees" as one of the top 10 struggles of small businesses. But for rural small business owners, this struggle of how to find a good bookkeeper is magnified due to the realities of country living. The same characteristics that attract people to a rural lifestyle - such as samller population, limited industry and an isolated location - can amply the hiring challenge. These staffing headwinds make it especially difficult to find a seasoned and qualified bookkeeper and other finance department staff.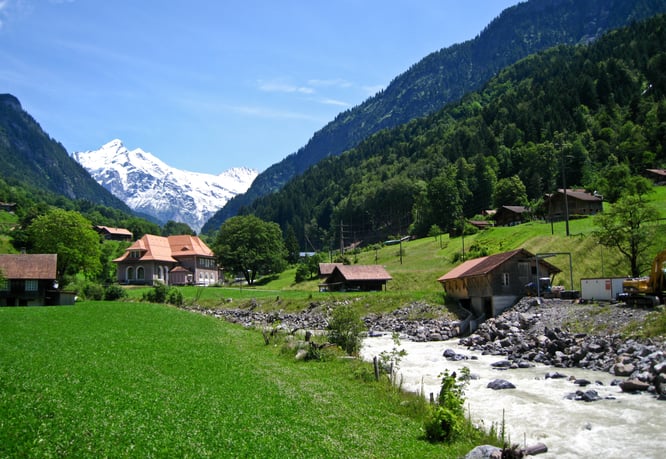 Outsourced bookkeeping is an excellent way to overcome this obstacle because these outsourced accounting services are performed remotely. In an article in Entrepreneur magazine, author and business owner David Walsh acclaims outsourcing and states, "Progressive entrepreneurs realize the unstoppable power of outsourcing to handle aspects of their business that are essential but simply don't make sense for them to deal with personally."
The top three reasons it makes perfect sense for rural business owners to outsource their bookkeeping function are:
1. Larger pool of more qualified professionals
The smaller population in a rural community means a finite pool of potential employees. And when the sought-after employee must be experienced in a skill not common to the community's demographic, the search becomes a long and futile one. As a result, business owners are inclined to settle for someone with clerical experience, but no real accounting knowledge - a less than ideal solution.
A virtual bookkeeping service, however, takes care of the search. With the right outsourced accounting firm, rural business owners gain a partner who hand picks a bookkeeper for them from a group of vetted, well-qualified professionals. The rural company realizes a far greater benefit than a single bookkeeper; they gain a team that strives to understand the business's short and long-term goals and are ready to coach and advise as the owner works towards achieving them.
2. Fewer employee issues and less wasted time
Rural businesses may have more issues with hired bookkeepers (e.g., tardiness, missed work, apathy) because in general, rural employees know they are hard to replace. As a result, business owners spend more time on management, admin and HR tasks than on more productive endeavors that will grow their business. In addition, owners must find and train a stand-in when their bookkeeper goes on vacation or takes extended time off for emergencies, family or other reasons.
With outsourced bookkeeping, these are non-issues. Outsourced accounting frees rural business owners from the time-consuming burden of managing an accounting department. If their assigned virtual bookkeeper has an unexpected circumstance and can't tend to their account, there is a cross-trained, qualified replacement, ready to step in seamlessly.
3. Cost effectiveness
Cash flow is a concern for rural business owners. Less populated areas may translate to a smaller customer base and lower sales than urban competitors. The local economy is often dependent on an industry subject to seasonal fluctuations and the ebbs in income are passed on to local businesses. Outsourced bookkeeping may help increase a company's cash flow because it replaces all of these costs:
Bookkeeper's salary
Payroll taxes
Workspace and equipment expenses
Time-off coverage
Owner's time spent on management and admin
Business owners are often surprised to find that outsourced bookkeeping provides greater benefits at the same or lower cost than a traditional approach.
Driven Insights Advantage
Outsourced bookkeeping solves many of the finance staffing challenges rural businesses face, but not all outsourced accounting firms are created equal.
Led by seasoned entrepreneurs who understand what it means to run a small business, the bookkeepers and controllers at Driven Insights are charged with more than just "doing the books" for our clients. Talk to us about your business challenges and how we can provide financial information to inform the key decisions in your rural or urban business.