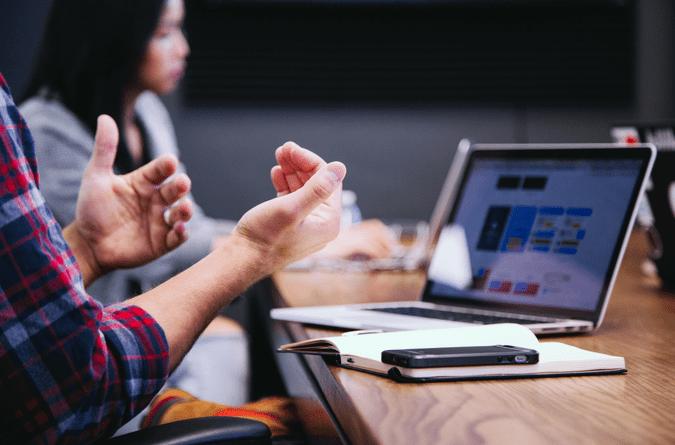 SaaS metrics software - also known as subscription billing management software or recurring billing software - should be one of the most powerful weapons in a SaaS CEO's arsenal. The complexities of managing subscriptions are real and the costs of poor subscription management are substantial. Moreover, the SaaS-specific metrics or key performance indicators (KPIs) these systems are capable of producing can be game changing for a management team and board of directors.
However, as with most enterprise software, the value doesn't automatically roll in once you've selected the provider (more on that decision below) and scheduled your first subscription payment. You'll first need to take certain steps to position your selected subscription management partner and your organization for success. This article walks you through those steps so you're decision making will gain the competitive advantage you seek.
But before jumping into that guidance, let's first set the stage for why SaaS metrics software may be one of the most important moves you make for your growing SaaS firm.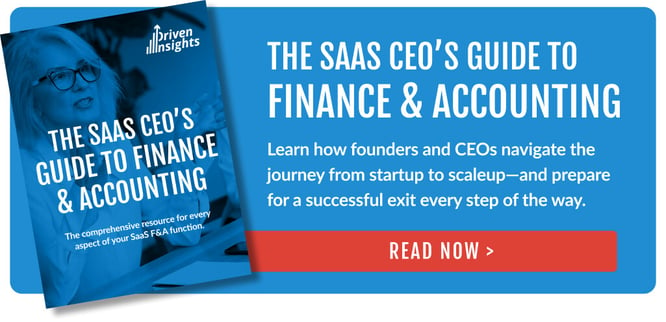 Why a new breed of metrics?
With all of the potential KPIs a business owner could monitor, why add to the mix? Shouldn't Generally Accepted Accounting Principles (GAAP) financials and the associated financial reporting they produce serve your needs just fine?
The short answer is that SaaS metrics are, indeed, crucial, though you will want to couple them with traditional GAAP reporting to get an accurate view of your organization's past, present, and future financial condition.
Unlike the old-school software model where sales and marketing investments were rewarded with big cash payments when the deal closed, SaaS companies take their payments incrementally over time.
Without a view into a firm's unit economics (the cost to acquire a single customer and the profit that customer is expected to bring in over time), you wouldn't know if or when the company even has the ingredients required to become profitable. But insights into these areas shows you precisely where you need to focus to chart the path toward your target margins.
Moreover, GAAP financials fall short of providing transparency into revenue composition. They can't provide visibility into trends such as customer churn (unsubscribe), contraction (decrease their subscription value) or expansion (increase their subscription value). A growing ARR can do you firm a real disservice - without an understanding of what's happening below the top line - because it can masks negative undercurrents and stand in the way of achieving the growth milestones you envision.
It's really challenging to manage a SaaS business without clarity on these important factors so you'll want to get serious about SaaS KPIs early and benefit from the SaaS metrics software through every stage of growth.
Why Can't I use a spreadsheet?
With any lingering doubts of the value of SaaS metrics eliminated, you'll next wonder how you can begin measuring yours. Any spreadsheet jockey can whip up their SaaS KPIs without the need to buy yet another software package, right?
Well, we'd agree that a spreadsheet SaaS model IS the way to go in the very early days. However, before long you'll begin running into the realities of relying on a spreadsheet. Some of the drawbacks you'll encounter are listed below:
Cumbersome
Inflexible
Overly complex
Not scalable
Error-prone
One-dimensional analysis
Integration
If you're one of the holdouts still trying to manage your SaaS firm's subscriptions and generate useful management metrics using an Microsoft Excel or Google Sheets, you have likely bumped up against the limitations of a spreadsheet model. Read our article dedicated to the topic of why SaaS Excel models stink to understand the impact of these shortcomings on your business.
Which SaaS Metrics Software Packages are Best?
As with so many situations, the best solution will depend on the nuances of your SaaaS business. But let's look at five options for 3rd-party SaaS metrics providers.
How to maximize their effectiveness
A little planning can go a long way toward leveraging your subscription billing tool to take the pain out of managing your growing list of subscriptions and producing reports that equip you and your team with highly actionable information. Here are 7 steps to take to help ensure your solution provides the edge you need.
1. Start with KPI Selection
Think first about the outcomes you need your SaaS metrics solution to facilitate. While it's tempting to start planning the import of your existing data into the new system (or some other implementation task), set those aside for a moment. Instead, itemize your short and long-term goals and the milestones you'll need to hit en route to achieving them. This exercise will surface the metrics required to inform the decisions required to ramp on your projected schedule.
For instance, let's assume you've nailed your product/market fit and are currently focused on building a repeatable, scalable sales process. Note that this is a distinct phase of growth in a SaaS firm's life cycle, building the sales engine is a prerequisite before staffing up for aggressive growth. At this stage, it becomes critical to quantify the cost to acquire a customer (CAC) and customer lifetime value (LTV) mentioned above. You'll also need to monitor - and likely take steps to improve - the time it takes to recoup the costs required to acquire your customer. Furthermore, you'll need to carefully watch your net new annual recurring revenue (ARR) to keep churn and contraction in check.
Now, the KPIs you'll find most helpful are growth stage specific. While the above KPIs have use in other stages, if you are still working on product/market fit you'll prioritize other metrics. And if your sale engine is in place and you're adding staff daily or weekly and growing aggressively, your top KPIs will also all vary from what was described above.
If you need a hand selecting your SaaS KPIs, download our free SaaS KPI selection framework. With your top KPI's selected, you can now turn your attention to the blocking and tackling required to build and efficiently produce those reports on an ongoing basis.
2. Define Point "A"
With the reports your system will produce in hand - call them point "B" - you're now prepared to identify the right starting point for your SaaS data. Since it's helpful to compare results with prior period performance, this step starts with evaluating your historical data. Is it worth the time and cost required to manipulate that historical data so that it can be presented in the same format as your newly designed reports? It's not uncommon to start measuring your SaaS metrics from scratch (another reason you shouldn't wait) because the data cleanup is cost and time prohibitive.
3. Nail Recurring Revenue
Prioritize developing the systems to properly track recurring revenue, the building block for ARR. Being able to clearly understand your ARR - and substantiate it to prospective investors or acquirers - tops the list that second-time SaaS founders commit to 'getting right' in their second go round. Accurate ARR is one of the first things a potential buyer or VC will look into because it is the starting point for valuing a SaaS firm. Therefore, inconsistencies here often lead to severe devaluation or even a buyer walking away from the table.
Read this article for a primer on revenue recognition. If you take nothing else from the post, don't let proper revenue recognition fall off your radar.
4. Prepare Your Team
Naturally, you'll seek training on the subscription management tool for the employees or partner who will use it. But more important than that is preparing your management team to use the data the system produces. You can't afford to let your SaaS metrics reports gather dust. But that's exactly what will happen if your team doesn't understand and appreciate their contents.
Fear not. Effectively training your management team on the value behind these metrics and their proper use will build an insatiable, ongoing appetite for the data they include. Just make sure you get them involved early so they can leverage the power of the reporting to build value in their respective functions and in the organization as a whole.
5. Eliminate Bias
One of the beautiful benefits of a subscription billing tool is how well they allow you to analyze segmented data. In the early days, it's easy to keep your finger on the pulse of select cohorts or certain customer segments. But it's also human nature to hold onto some of these biases that form over time. Your SaaS metrics software will strip away these stale views and eliminate the guesswork.
Whether in preparation for a board or in a management meeting, make it a habit to routinely drill down to identify the root cause of both positive and negative trends you spot. Gain visibility into churn problems early before they become too costly. Take note of expansion revenue to learn from where you've upsold services successfully. Have the software at your finger tips in team meetings when an assumption needs to be tested or your in the mode of asking "why" about a certain result.
6. align efforts
A management team (and board) that is well versed in SaaS KPIs coupled with a subscription billing system that is carefully designed will have far reaching impacts on your organization. SaaS KPIs have a powerful ability to crystallize that which is most important for people at all levels of an organization. Use the data the system produces to engage your team. You will find that the right SaaS KPIs at the right growth stage will naturally align your team behind common goals, behind the KPIs that matter most to your success.
7. Return to where you began
As you go forward, remember to maintain alignment between the metrics you're watching and your specific quantifiable goals. As your business changes, so too will your next set of objectives and the data required to inform the decisions that will make them a reality.
That does mean you will need to keep investing in your SaaS metrics solutions, beyond the ongoing subscription fee. It doesn't mean it must be a big investment, but the system does need to be maintained to remain a step ahead of your needs.
Making it a Reality
Everyone talks about data driven decision making, few practice it. Your SaaS subscription software presents you with a practical opportunity to sustainably lead your organization down that path. You'll never second guess the decision, you'll only wonder why you didn't act sooner.
If you need a hand harnessing the power of SaaS metrics for your organization, perhaps Driven Insights can help. SaaS metrics software is just one of the tools we bring to bear for our SaaS clients. In our ongoing role as your outsourced finance department (from bookkeeper to controller to CFO), we handle your entire finance function. Check out our sample SaaS dashboard as an example of the product you can expect month after month, year after year.