All business owners want to be paid promptly. But many small business owners don't realize their invoices may be lacking the five elements that facilitate quick payments. Here's how to make an invoice that encourages customers to pay faster.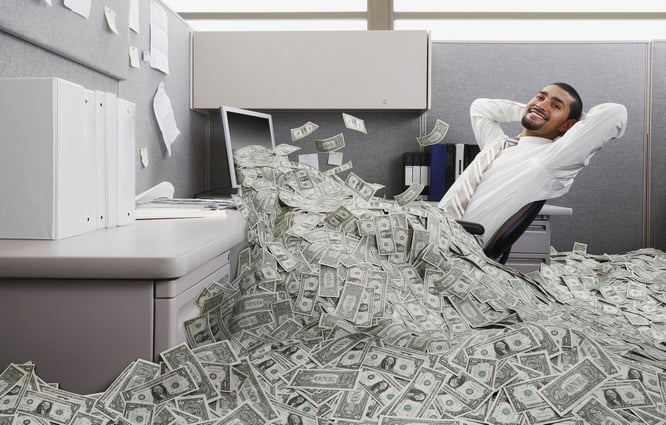 1. Make the Due Date Clear
Common invoice wording, like "Due upon receipt" or "Net 30" is ambiguous. If the invoice is created on November 1st and the terms are 30 days, then state a due date of November 30th. This way, there is no room for interpretation and your customer knows exactly when you expect payment.
2. Itemize the Charges
It may seem simpler to put a lump sum charge on your invoice (especially if the amount was already agreed upon in a contract) but itemizing the charges benefits you in two ways. First, your customer can see at a glance what they are paying for and are less likely to delay payment due to questions and uncertainty.
Second, itemizing the charges helps you to track the profitability of the services and products you offer. Invoicing software allows you to preset items and descriptions, so all you need to do is select them and enter a quantity and price. Tracking that information gives you valuable insights about problems and opportunities in your business.
3. Include Contact Information
This seems obvious, but you would be surprised how many companies, even large ones, put their address on the invoice, but leave off any immediate contact information. If your customer has questions about their invoice and can't quickly find how to reach you, they are more likely to set your invoice aside to address later instead of scheduling it for payment. Your invoice should include your phone number, email address or other means you prefer your customers use to reach you.
4. Specify Payment Options
The easier you make it for customers to pay you, the sooner you will get paid. Aside from checks, if you accept phone payments, PayPal or other forms of online payment, you can relay that in a simple line of text at the bottom of your invoice. Some accounting software programs, like QuickBooks, even have a "Pay Now" button built right into the emailed invoice, making it clear to customers that they can pay their bill online.
5. State Your Late Payment Policy
If you have a late payment penalty, say so on your invoice. It doesn't hurt to remind customers that there are repercussions for paying beyond their due date. Just remember to be concise and polite in your wording.
Most invoicing software allows you to customize your forms, so adding these elements to your invoices is simple. Every company and customer base is different, so give these tips a try and see how they work with your clients.
Faster Payment and Beyond
Understanding how to make an invoice that results in quicker payments is just one way to improve your finance function. Talk to us about how to create accounting data that informs your key decisions, paving the way for accelerated growth.