Your Virtual CPA (certified public accountant) is a crucial part of your finance team. They must turn a year's worth of accounting entries into final yearend financial statements that ultimately lead to the smallest possible tax liability.
It seems as though there's a CPA on every corner. But they're not all created equal. The challenge is how to find a Virtual CPA with the right experience and knowledge for YOUR business.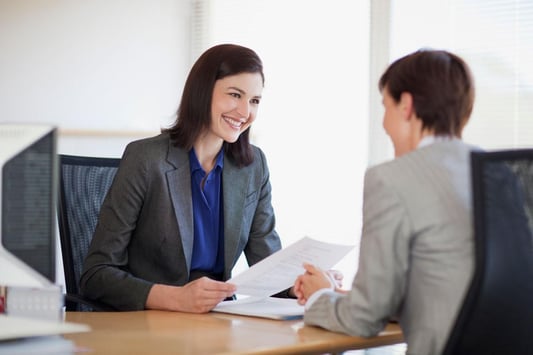 Here are four questions to ask a prospective Virtual CPA to help get you in the right hands:
WHERE DO YOU SEE YOUR COMPANY IN FIVE OR TEN YEARS?

WITH WHOM WILL WE PRIMARILY BE WORKING?

HOW HAVE YOU HELPED OTHER FIRMS LIKE MINE AVOID POTENTIAL PITFALLS? SAVE MONEY?

WHAT ELSE CAN YOU DO FOR ME?
1. Where do you see your company in five or ten years?
If you are involving someone in the financial management of your company, you want to depend on them long-term. If the candidate is a one-man (or woman) show, he or she might not have the resources to grow with your firm. On the other hand, a large CPA firm may be happy to take you on as a client, but you know their attention will be focused on larger, more strategic accounts.
2. With whom will we primarily be working?
Your first meeting may be with a senior CPA or partner, but that doesn't mean they will be the person you will interact with the most. Ask to meet the key member of their team who will be handling your account, both the tax and audit aspects. Often you'll interface most with the junior members of the team so you'll want to gain a level of comfort in them as well.
3. HOW HAVE YOU HELPED OTHER FIRMS LIKE MINE AVOID POTENTIAL PITFALLS? SAVE MONEY?
Their answers will also tell you how much experience they've had working with companies in your industry and at your stage of growth. You want real examples, so you can determine if their priorities are in line with yours. If they only share cases of manufacturing companies they've rescued and you have a growing services firm, you may need to look for a Virtual CPA with a better understanding of your needs.
If they can't run with an open-ended question, ask a specific question about your industry to test their domain expertise. For example, if you have a software-as-a-service (SaaS) offering or other subscription billing service, you might ask them to explain how revenue recognition rules will impact your firm. Again, the right resource will be able to nail such a query.
Moreover, ask for references in your market so you can speak frankly with one or two of their current clients and ascertain the firm's strong and weak points.
4. What else can you do for me?
Let's face it, CPAs themselves operate in a commoditized market. They need to find other ways to differentiate themselves. Ask for examples of how they've added value to similarly situated clients. Perhaps their focus in your industry means they can make introductions to prospective clients, vendors, or even employees. They won't be able to make any promises, but if they respond with a "deer in headlights" look then you'll have your answer.
Just like any interview, asking the right questions will increase the probability of entering a relationship with a Virtual CPA who will be your trusted advisor over the long haul. If you're struggling to find a CPA, we're happy to make some suggestions, just give us a call: 888-631-1124.
But remember, the tax returns and financial statements your Virtual CPA prepares are only as good as the accounting entries that comprise them. Make certain your finance team the handles your day-to-day accounting activities is also up for the job.
Need help with the rest of your finance team?
While your CPA performs a critical function for your company, there's also a tremendous opportunity to gain competitive advantage through the day-to-day financial management of your firm. Talk to us about how outsourced accounting can inform your decision making.