Your finance dashboard - not unlike your car's - should present the most critical indicators of your firm's financial performance to help you steer it toward achieving your objectives.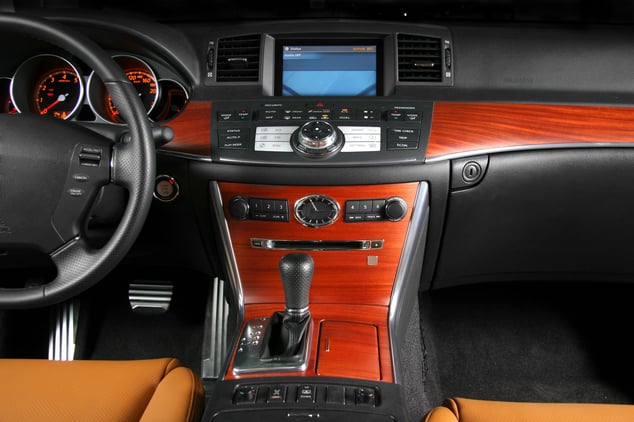 Make it Visual
To make a finance dashboard indispensable to the management of your firm, it must have 7 key attributes. But without making it visual - that is, easy to read an understand - it will likely gather dust along with other well-intentioned financial reports.
The primary purpose of a finance dashboard is to reveal - at a glance - the metrics most critical to the management of your company. Done right, it enables efficient, informed decisions. But that means the data must be presented in a format that speaks to YOU, that is optimized for how YOU most readily consume data (usually a blend of easy-on-the-eye diagrams or graphs rather than tabular presentations). It is time consuming - time the busy business owner doesn't have - to study a cryptic dashboard, while a thoughtfully designed dashboard lets you grab the metrics you need and go.
For the 6 other critical features your finance dashboard must have, read our article on the topic.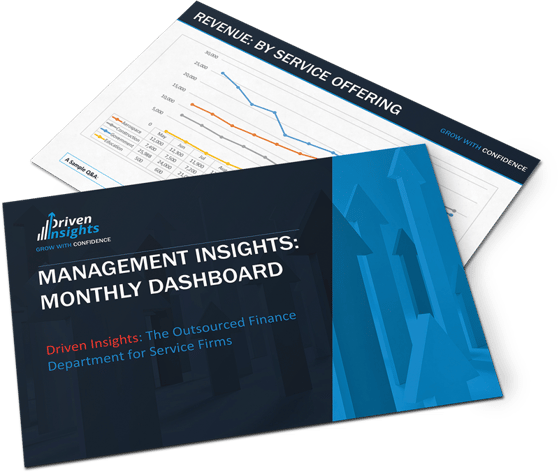 THE DASHBOARD BUSINESS
Driven Insights serves an outsourced finance department for service firms. We take the time to understand your business and develop the systems that produce the ongoing reporting required to help you drive your company toward your goals. We're in the business of making great dashboards.
Email info@driveninsights.com or call 888-631-1124 to find out how outsourcing your finance function to Driven Insights can accelerate your growth and help you build the type of value the market will ultimately reward.