There are so many reasons why anyone would want to consider a finance and accounting career. This article addresses the most compelling motivations below, but first, we thought it was important to clearly define what an accountant is and describe exactly what they do.
The accountant's role is critical to every organization from the Virtual Controller, to the Virtual CFO. Accountants, controllers and bookkeepers and Virtual CFOs are responsible for managing a company's financial paperwork and business transactions, which are then recorded in the company's general ledger. Typically accountants report to a financial controller, CFO, Virtual CFO or even the business owner. A college degree is not necessarily required (but is generally preferred), and many accountants choose to pursue additional certifications from associations such as the American Institute of Professional Bookkeepers or the American Institute of Certified Public Accountants to learn and apply specialized skills.
But no matter how different their education or backgrounds may be, all accountants share two important traits: exceptional attention to detail and a true love for working with numbers. Above all else, accountants must be highly accurate, efficient and knowledgeable about financial terms and processes such as debits and credits, the chart of accounts, accounts payable, sales, accounts receivables, payroll and more.
If the description above sounds appealing, here are 9 additional reasons why you might consider a career in accounting.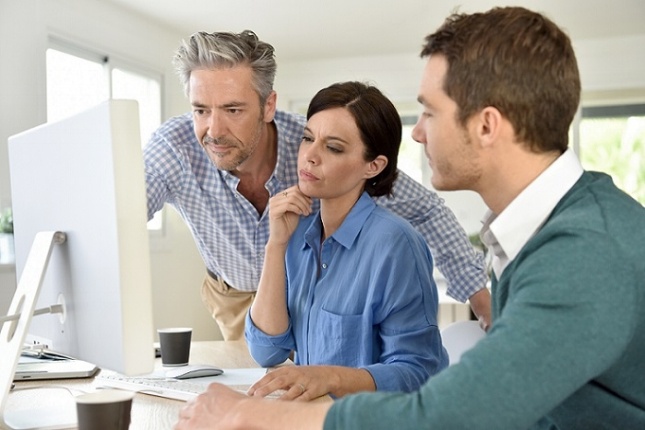 1. PRACTICAL
Remember, just about every company needs an accountant, so there is plenty of opportunity out there. Recent research projects that accountants' jobs will grow 11% from 2012-2022, which translates into 37,000 new jobs each year (U.S. Bureau of Labor Statistics, Employment Projections Program).
2. Flexibile
Depending on the company's size and specific policies, you could choose to work full- or part-time or decide to work from home or at the company itself.
3. Rewarding career path
It is entirely possible to start as an accountant and work your way to more senior positions, such as controller or inhouse and Virtual CFO. There are also additional stops in between those top positions, such as financial analyst, director of finance and more, all of which rely on skills learned as an accountant.
4. Interesting, fulfilling work.
Remember, you will be on the financial "front lines" at all times, where no one will see certain aspects of the business faster or in more detail than you – not even the owner.
5. Technology
!
Whether it's general ledger programs like QuickBooks Online, Xero or Intacct; related accounting tools such as Bill.com, Expensify or SaaSOptics; or all of the above, there is no shortage of applications and technologies you'll use.
6. Data and analytics
If you like data and analytics, or consider yourself a "quant jock," this is the position and industry for you. You'll get plenty of experience – each and every day – in everything that makes you happy.
7. YOUR INPUT IS NEEDED AND VALUED
With so much to learn and explore, the industry is always search for better key performance indicators (KPIs) to provide better visibility into finance and operating metrics. In fact, the best ideas – even larger strategic ideas that help the company succeed – can come from accountants.
8. CHANCE TO BECOME A TRUSTED ADVISOR
In a small business environment, you truly become a trusted confidant of the business owner. Plus, if you happen to work for a company where the owner is not financially oriented, you become a finance expert – one step short of rock star.
9. JOB SECURITY
Once you're a valuable team member, you'll be involved in the most strategic decisions, a role where you can identify the next new opportunity (for example, a certain industry might be more profitable, so sales should double their focus on it), or potential issues such as a cash crunch coming. All of this makes you indispensable.
The Driven Insights' Perspective
When you consider that accountants are our lifeblood – determining the difference between success and failure with our clients – it's easy to see why we screen them so carefully. But it's always a two-way street where our accountants can take advantage of a great growth opportunity and the diversity that comes from working with many different clients in many different industries fulfilling roles all the way up to Virtual CFO.
We are always looking for great accountants, so if any of this sounds appealing to you, please check out our careers page for current opportunities.
The Driven Insights advantage
Driven Insights is experienced in leading small businesses on the journey to leveraging financial and operating metrics to accelerate growth. Our accountants and controllers are charged with much more than simply "doing the books" – they ensure each client understands and values the insights we share.
Interested in learning more? See for yourself how Driven Insights can provide the insight and control you need to achieve your most critical goals. Contact us at dave@driveninsights.com or 888-631-1124.